Monitor clock ins using GPS location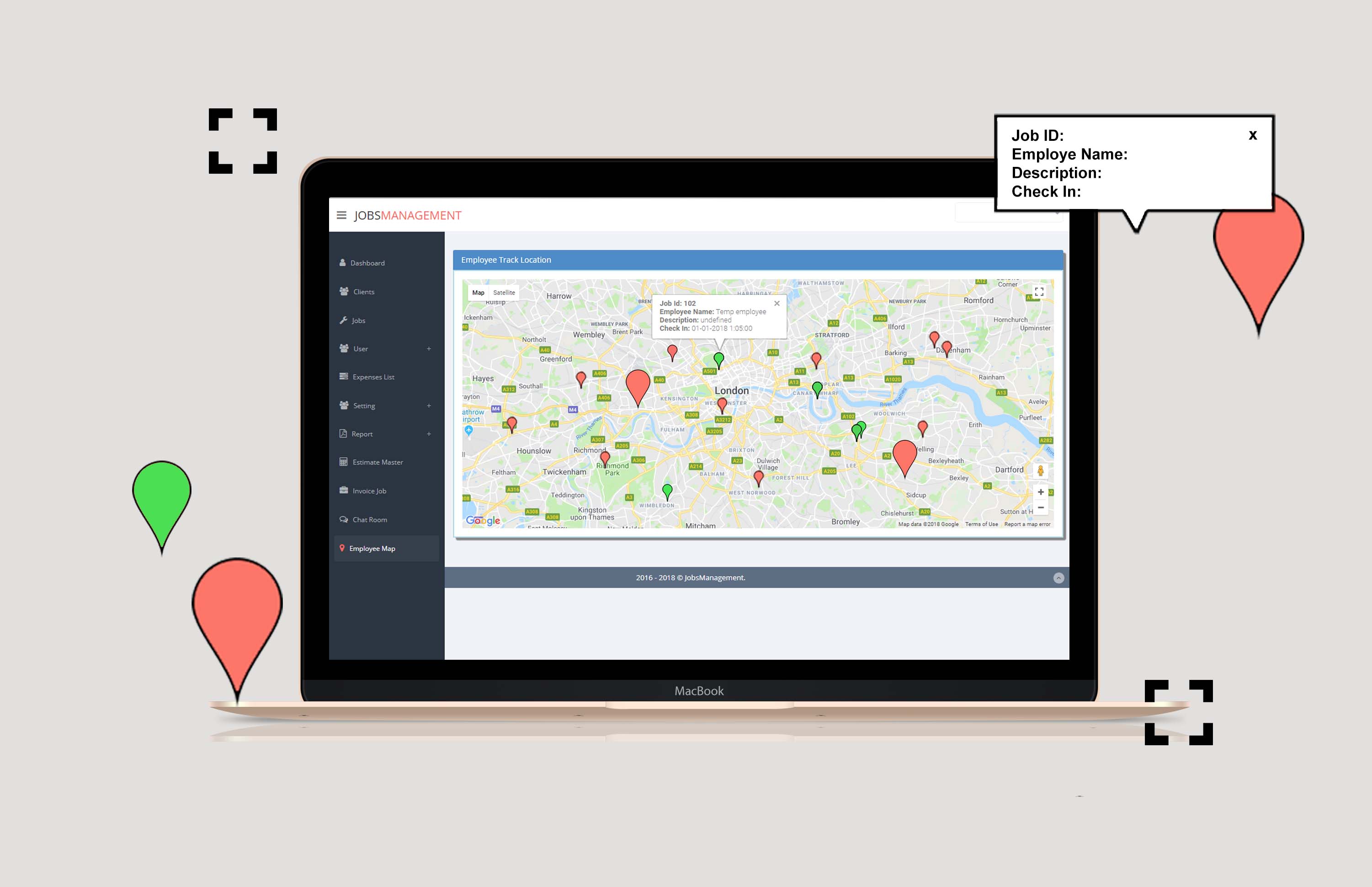 GPS Tracking
Track your employees through GPS to easily locate where they are in order to manage jobs more easily. Take the complexity out of managing your payroll. Use iPads, iPhones, Android, or any feature phone to clock in and out. Setup "always-on" automatic GPS. This provides a more accurate clock in, aids in safety as well as cutting down time when planning to assign jobs.
Tracking a Job
When locating an employee, you can easily view details of their job and notify them with any changes and redirect them to a nearby job if needed.
Keep Updated 
Monitor your jobs by viewing a live location of your employees. This will help you know if there are any delays and to notify clients how long an engineer will be.