Produce custom invoices using filters to match your needs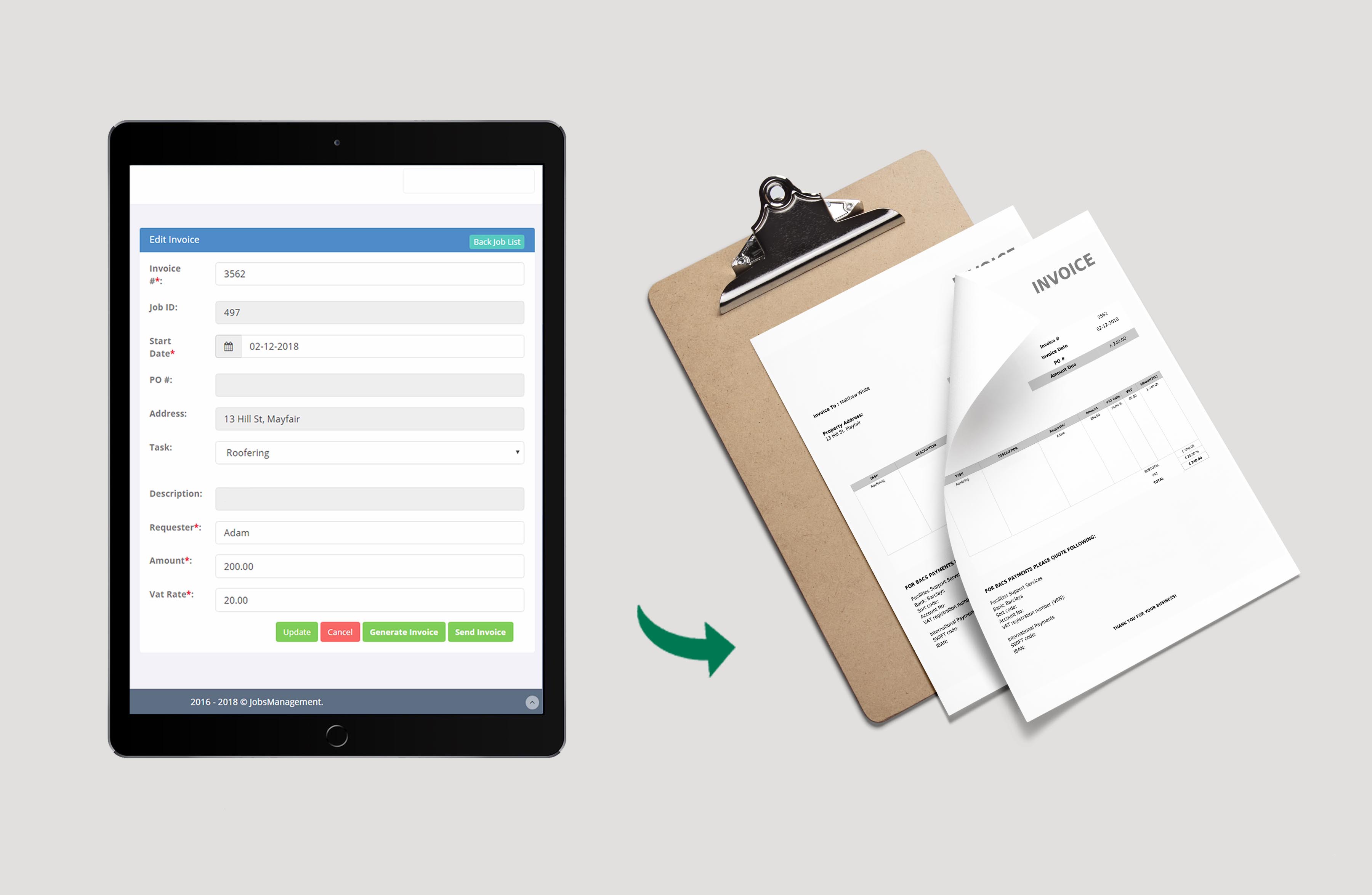 Invoice Job
You can view a list of all your existing jobs and generate an invoice at the click of a button. You can edit the invoice and send a PDF to a client straight away. Once it is sent, the status will change to sent which will make it easier to track all your invoices.
Quick and Easy 
Producing invoices is made easy with Taskbe. By using one software to both manage the jobs and create invoices saves excess hassle and time. Invoicing will no longer feel like a tedious task as can send a PDF directly to a client from Taskbe and you can monitor if invoices have been sent and paid.
Reoccurring Jobs
Search reoccurring jobs on the invoice section to make it easier to produce a regular invoice without having to double input the information and go back and forth between the job list.